Thank you to DeKalb County Magazine for highlighting our Foster and Transport Program in this article! Check it out starting on page 30.
Tails Foster program is an integral part of our mission to save the lives of companion animals through rescue, adoption and spay/neuter. Through our Tails Transport Program, we partner with open admission shelters to save the lives of adoptable animals.
Many of these animals are young puppies or pregnant moms. Despite the best efforts of our partner shelters, these animals are at a high risk for euthanasia. This program provides critical aid to help these shelters fight the sad reality of pet overpopulation and save more lives.
Transport animals are placed in to foster homes for a short time until they are ready to come to Tails and find a forever home. The shelter is no place for nursing moms and/or young puppies who can't be fully vaccinated and are more susceptible to disease. Some adult dogs have minor medical conditions that require time to heal. We find that a foster home is much less stressful on these animals and they tend to heal more quickly.
Each year, hundreds of kittens from our area are found stray, abandoned or homeless. Just like the puppies, the shelter is a hard environment for these animals and a foster home is the ideal environment for these animals to gain weight so they become healthy enough for spay/neuter and adoption. Each year, our team of foster families care for hundreds of adorable kittens and help get them ready to find a forever home. Fostering is a great solution for students or families who are not ready to commit to a full time pet but still have lots of love to offer!
Becoming a foster parent is a great way to save lives and support Tails. We provide all the food, supplies and veterinary care and you provide the love. You'll help these cuties grow in to happy, healthy pets ready to find their forever home!
Get Started Fostering for Tails Humane Society
Contact Loren Jones, Foster Coordinator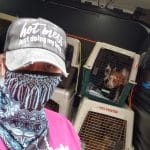 Ready to get started? Fill out our application below. We provide the supplies and support, you provide the love and care. Together we save lives.