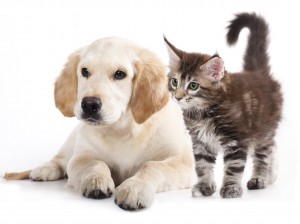 Tails Humane Society is a managed admission animal shelter providing a safe haven for over 2,800 animals each year. We are committed to providing each animal the time and medical care they need to have their best chance at adoption.
Tails was established in 1999 by a group of local animal advocates dedicated to bringing a comprehensive animal shelter to DeKalb. We operated out of an old farmhouse until 2005 when we cut the ribbon on our Barber Greene facility. In 2009, we opened our affordable Spay/Neuter Clinic providing quality, affordable sterilization services to the public. We continue to grow and strengthen our programs and service as we continue to save lives.
The Tails mission is to build a compassionate community through the care of companion animals.
We are committed to this mission and we work to achieve these goals
Rescue and Adoption: Tails provides a safe haven for local animals who are strays or have owners who can no longer care for them. We also work with open admission shelters to rescue animals who are at risk of euthanasia.
Programs: Through community outreach we strive to be an advocate for animals in our region by supporting pets in the home. These programs cover a broad range of assistance and make a notable difference in many lives.
Services: Our dog training and affordable spay/neuter services not only help support our mission, these services help ensure successful adoptions and long-term pet-owner happiness.
Tails Humane Society is 100% service fee and donor funded. We rely on the incredible support of our community to provide these life saving services.
Join our team! We are currently hiring for the position of Vet Assistant.